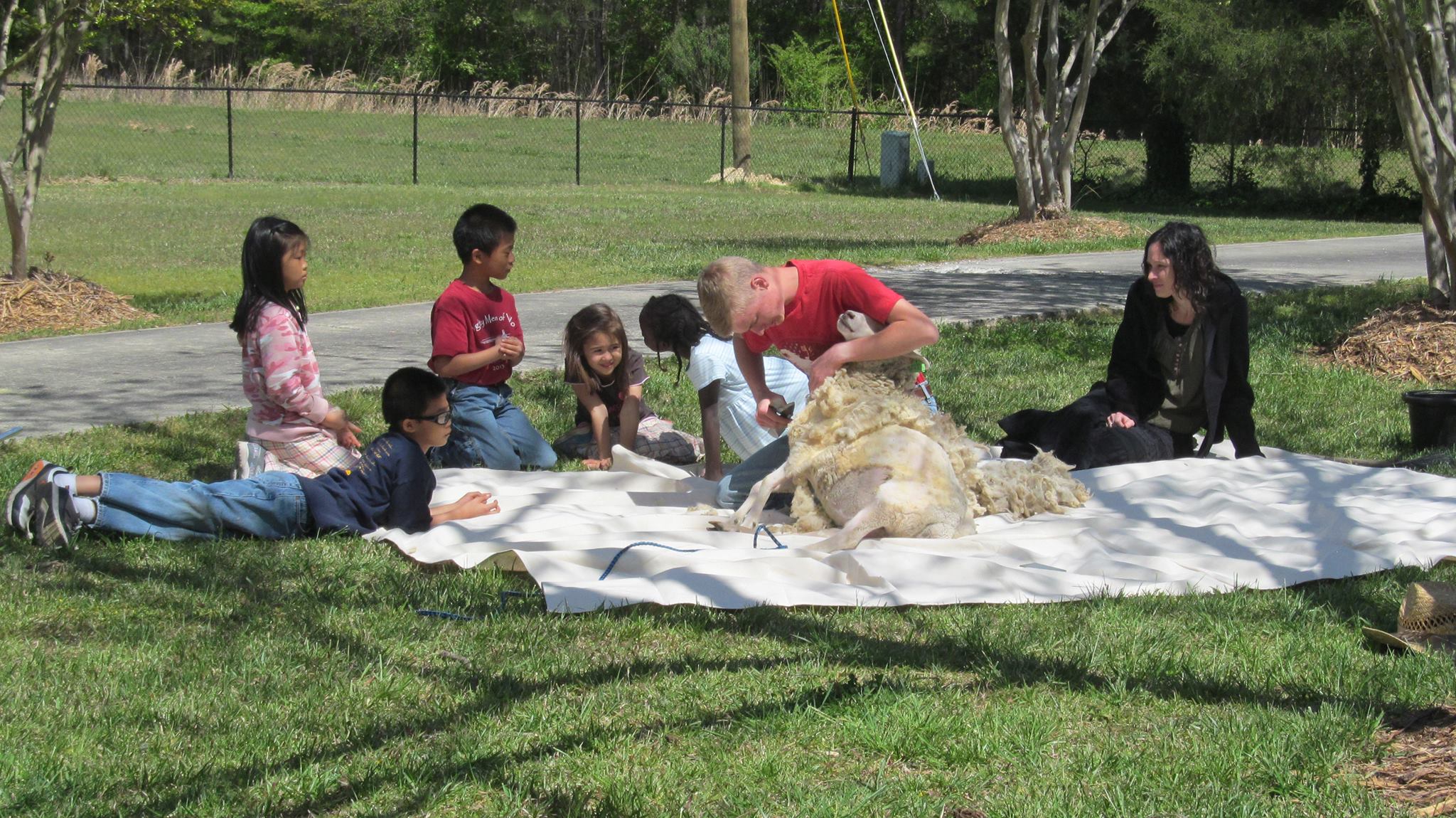 Come on out to the farm for Sheep Shearing Day 2017 on Saturday April 8th! Watch as our rare Gulf Coast Native sheep get their spring "haircuts" and see our baby lambs.
Shearing will begin at 10 in the morning, feel free to bring a picnic lunch. We will be shearing the "old fashioned way" by hand with blade shears.
We will have pastured meats (chicken, pork, lamb, goat), wool yarn from our flock, and handmade soap available to purchase on site; the meat is frozen, so don't forget to bring a cooler! Raw fleeces will be available for sale after the shearing is done; they will be $10/lb.